Certificate | Part Time
SAQA ID
48872
NQF
Level 5
Credits
20
This programme has been designed to provide learners with a practical and theoretical foundation in computer programming for the Windows environment. After completing this Skills Programme, learners will be able to write Visual Basic .NET programmes and will be well prepared to develop their programming skills further, be it in Visual Basic .NET or in any other Windows programming language.
This Skills Programme is part of a full qualification that is mapped to a cluster of unit standards taken from a programme that is accredited by MICT SETA, namely National Certificate in Information Technology: Systems Development SAQA ID 48872, NQF level 5, 131 credits.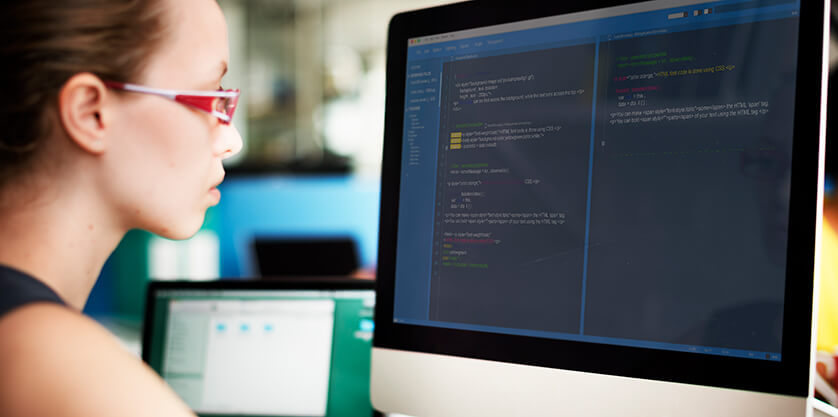 How much will
it cost?


Select a campus
*Not all programmes are offered at all campuses.
Skills programme in Introduction to Visual Basic.Net Programming
Duration
The programme duration is 76 hours and the tuition is face-to-face based on the NQF notional hours. This excludes time to complete assessments, do research and self study. Each Damelin campus has a different tuition schedule. Programmes are offered during the week, in the evenings, or on Saturdays.
Career fields
Successful learners could pursue a career as a:
Computer Programmer
Software Developer
Certification
Upon successful completion of the programme, if the learner is found to be "Competent" in the PoE, the learner will receive a Damelin letter of results outlining the unit standards covered and Damelin will apply to MICT SETA on behalf of the learner for the endorsement of competency against the unit standards covered together with the credits obtained.
Upon successful completion of the optional external Microsoft.Net exam, the learner will receive a VB Microsoft.NET Certificate from Microsof
Admission Requirements
Foundational skills in English and Mathematics at NQF level 4/Grade 12 or equivalent
Ability to use a personal computer competently
Additional Costs
Learners who choose to write the optional external exams for International recognition may do so at an additional cost at any registered exam centre. Additional assessment fees may be applicable. Refer to Academic Fee Schedule.
Read More
Programme Outline
The design, implementation and testing of Visual Basic .NET programs
Variables, constants, calculations
Visual Basic .NET controls (e.g. text boxes, buttons, list boxes, radio buttons)
Event handlers and methods
Object-oriented programming concepts
Procedures and functions
Files manipulations
Simple databases
Workplace Learning
This programme includes a compulsory Workplace Learning component. Workplace learning provides important opportunities for professional and personal growth. It addresses specific competencies identified for the acquisition of the qualification, which relates to the development of skills that will make the learner employable and will assist in developing his/her personal skills.