Certificate | Part Time
SAQA ID
48872
NQF
Level 5
Credits
31
This programme on software project management is intended for first time project managers and project managers wanting to expand and formalise their knowledge. The programme aims to provide students with the basic skills, knowledge and competence to effectively understand and manage information technology projects.
There is a need for a project management course focusing specifically on the management of Information Technology (IT) projects. Given the growth of the IT industry, a need exists for computer specialists, as well as project managers, to gain a practical and theoretical foundation for managing IT projects, as this area has been neglected over time.
This Skills Programme is part of a full qualification that is mapped to a cluster of unit standards taken from a programme that is accredited by MICT SETA, namely National Certificate: Information Technology: Systems Development SAQA ID 48872, NQF level 5, 131 credits.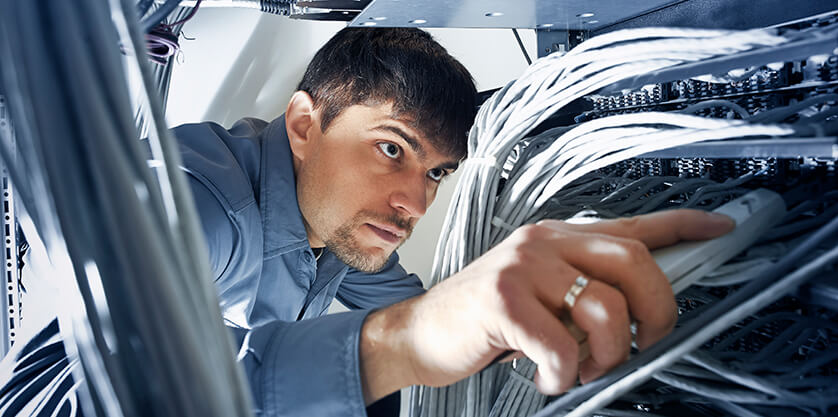 How much will
it cost?


Select a campus
*Not all programmes are offered at all campuses.
Skills programme in Applied Project Management in an Information Technology Environment
Duration
The programme duration is 118 hours and the tuition is face-to-face based on the NQF notional hours. This excludes time to complete assessments, do research and self study. Each Damelin campus has a different tuition schedule. Programmes are offered during the week, in the evenings, or on Saturdays.
Career fields
Successful learners could pursue a career as a:
Software Project Manager
Software Project Management Administrator/Technician
Certification
Upon successful completion of the programme, if the learner is found to be "Competent" in the PoE, the learner will receive a Damelin letter of results outlining the unit standards covered and Damelin will apply to MICT SETA on behalf of the learner for the endorsement of competency against the unit standards covered together with the credits obtained.
Upon successful completion of the optional external exam, Certified Associate in Project Management (CAPM) the learner will receive a Certificate from PMI (Project Management Institute).
Admission Requirements
Foundational skills in English and Mathematics at NQF level 4/Grade 12 or equivalent
Ability to use a personal computer competently
Additional Costs
Learners who choose to write the optional external exams for International recognition may do so at an additional cost at any registered exam centre. Additional assessment fees may be applicable. Refer to Academic Fee Schedule.
Read More
Programme Outline
Each topic below will be approached specifically from an Information Technology perspective:
The context of the management of information technology projects: the environment, project management framework, process groups and knowledge areas.
The information technology project management profession: its history, professional organisations such as the Project Management Institute (PMI), certification, ethics.
Information technology project integration management: the strategic planning process, the project charter, the project management plan, as well as project execution, management and monitoring.
Software project scope management, requirements elicitation, the work breakdown structure and change control.
Software project time management: activity scheduling, various tools and techniques, activity duration estimation and schedule development.
Software project cost management: cost management principles, concepts, types of cost estimates and methods.
Software project risk management: qualitative risk analysis, risk management plan, risk monitoring and controlling.
Case studies are used to illustrate software project management techniques and project management software assisting project management tasks are delineated.
Workplace Learning
This programme includes a compulsory Workplace Learning component. Workplace learning provides important opportunities for professional and personal growth. It addresses specific competencies identified for the acquisition of the qualification, which relates to the development of skills that will make the learner employable and will assist in developing his/her personal skills.