The Short Programme in Visual Basic Programming is designed to give students a practical and theoretical foundation in computer programming for the Windows environment. After completing the course students will be able to write Visual Basic.NET programmes easily, and they will be well prepared to develop their programming skills further, be it in Visual Basic.NET or in any other Windows programming language. Students will start with fundamentals and work through to advanced topics enabling them to plan and create interactive Windows applications, with little or no programming experience. This course is extracted from the Damelin Diploma in Information Technology. Students who wish to carry this course towards the Diploma in Information Technology must also meet all the programme admission requirements.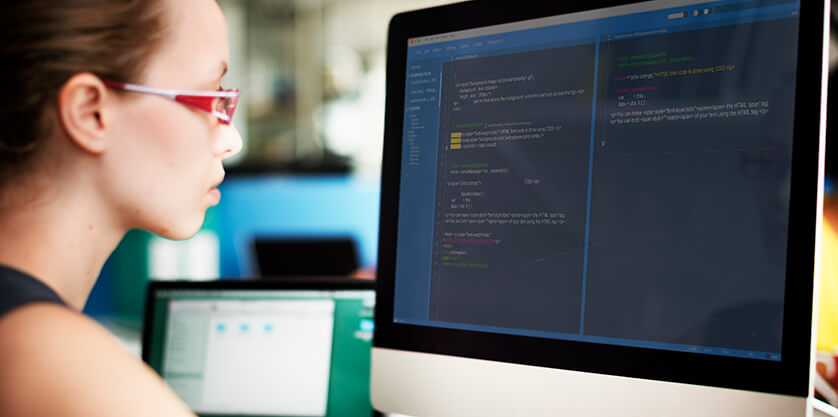 How much will
it cost?


Select a campus
*Not all programmes are offered at all campuses.
Diploma in Human Resource Management
Duration
The course duration is 40 hours and tuition is face to face. Damelin part-time tuition is scheduled per campus. Short programmes are offered during the week, in the evenings and/or Saturday mornings on a part-time basis.
Career fields
Students can pursue a career in the following fields:
Application Development
Web Programming
Applications Systems Analysis
Freelance Programming
Certification
On successful completion of the programme, students will receive a Damelin Short Programme in Visual Basic Programming.
Admission Requirements
Applicants must have:
A National Senior Certificate (NSC) or an equivalent NQF level 4 qualification
English language proficiency
Intermediate level experience in using computers within a Microsoft Windows environment
Additional Costs
Students must make provision for additional items such as textbooks, stationery, supplementary examinations, research costs and printing of study guide etc.
Read More
Course Outline
After completing this course, students will be able to:
Describe the Visual Basic programming language
Define the syntax of visual basic
Explain how code files are organised into projects and solutions
Define what an iteration statement is
Explain what arrays are
Define and call simple methods
Explain the difference between the 'do while' and 'while' iteration statement
Explain how to add and subtract values from dates