Certificate | Full Time
SAQA ID
49077
NQF
Level 3
Credits
130
The most widely used application in a windows machine is Microsoft Office. Users of the Microsoft Office suite include students, teachers and all types of employees. The End User Computing Programme is intended to empower learners with knowledge and skills required to operate confidently in the Microsoft Windows End User Computing environment. The qualification addresses the need in the workplace for nationally recognised qualifications which are based on unit standards.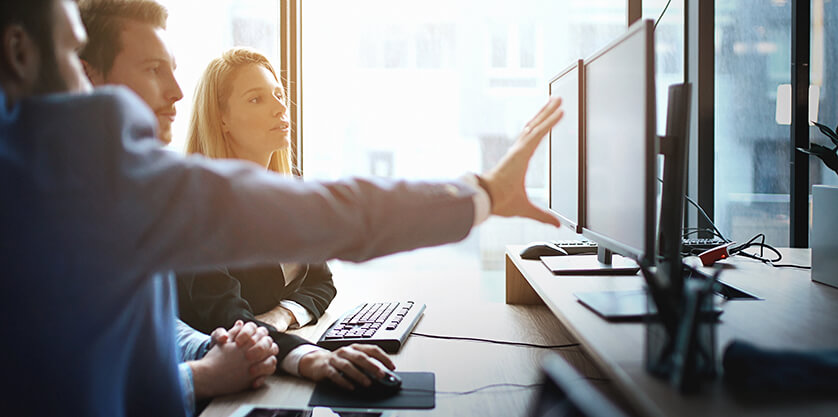 How much will
it cost?


Select a campus
*Not all programmes are offered at all campuses.
Damelin-FET-Main-2019 National Certificate: Small Business Management (ICB)
Duration
1-year full time study according to certificate requirements.
Career fields
Learners could pursue a career as a/an:
End User Support Administrator
Data Capturer
Office Administrator (Admin Assistant)
Certification
Upon successful completion of the whole programme, i.e. competence achieved in the summative assessments, the successful completion of the WIL component, and provided the learner's PoE is found competent, the learner will receive a Damelin Results Letter outlining the unit standards covered.
Damelin will apply to MICT SETA on the learner's behalf for the National Certificate: End User Computing, SAQA ID 61591, NQF level 3 with 130 credits Certificate to be awarded.
Upon successful completion of the optional external examinations, the learner will receive CompTIA Strata, MOS, and ICDL Certification.
Admission Requirements
Foundational skills in English and Mathematics at NQF level 2/Grade 10 or equivalent
Additional Costs
Learners are expected to make provision for the following item: Event Planners' Toolkit, subject to quote from suppliers.
Additional assessment fees may be applicable. Refer to Academic Fee Schedule.
Read More
Programme Outline
Word Processing
Format documents
Enhance a document using tables and columns
Create merged documents
Power Point Presentation
Prepare and produce a presentation according to given brief
Enhance presentation appearance
Spreadsheets
Create and edit Spreadsheets
Solve a given problem
Enhance the functionality and apply graph/charts to a Spreadsheets
Using Electronic Mail
Enhance, edit and organise electronic messages using a GUI-based messaging application
Use electronic mail to send and receive messages
Using the Internet
Use computer technology to research a computer topic
Principles of the internet and the world- wide-web
Searching the Internet
Using computer technology to research
Basic PC and IT concepts
Principles of computer networks
Computer architecture concepts
Data communications
Preventative maintenance, including environmental and safety issues in a computer environment
Concepts of Information and Communication Technology (ICT) and the use of its components in a healthy and safe manner
The application and effect of Information and Communication Technologies (ICT) on society
Database
Solve given problems
Working with simple databases
Fundamentals
Fundamental English 1st Language and HIV/AIDS
Fundamental Maths
Workplace Learning
This programme includes a compulsory Workplace Learning component. Workplace learning provides important opportunities for professional and personal growth. It addresses specific competencies identified for the acquisition of the qualification, which relates to the development of skills that will make the learner employable and will assist in developing his/her personal skills.