Certificate | Full Time and Agent Programme**
SAQA ID
58375
NQF
Level 3
Credits
120
The purpose of this qualification is to provide learners with the knowledge, understanding, and skills to become a Bookkeeper. It also serves as an introduction to the field of Accounting. Successful completion of this qualification will give the learner the knowledge and skills required not only to perform his/her Accounting job efficiently, but also to proceed on a path of life-long learning in Accounting. Learners with this qualification will be able to provide accounting support and recording of the day-to-day financial transactions of organizations.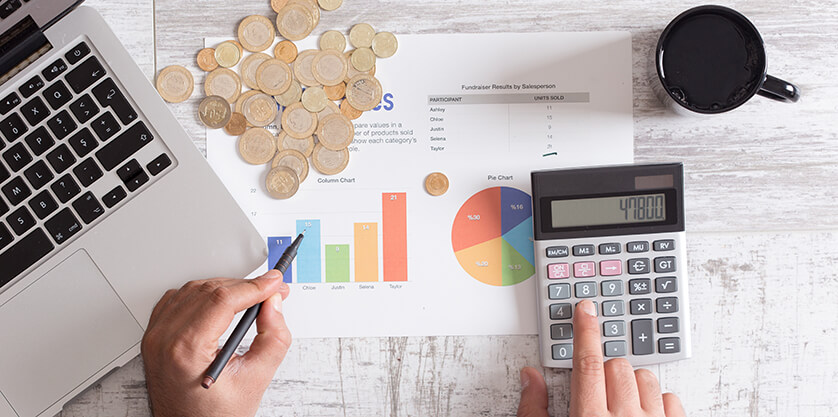 How much will
it cost?


Select a campus
*Not all programmes are offered at all campuses.
Damelin-FET-Main-2019 National Certificate: Small Business Management (ICB)
Duration
1 year, full-time study based on contact hours as determined by the ICB.
Career fields
Learners who complete this qualification could pursue a career as a/an:
Human Resources Office
Junior Bookkeeper
Assistant Cost and Management Accountant
Certification
Upon successful completion of the programme, ICB will issue learners with a Results Letter outlining the modules covered and the National Certificate: Bookkeeping, SAQA ID 58375 (Credits 120) with a FASSET endorsement will be awarded. Learner results will be recorded on the ICB National Learner Records Database within 3 months of completion.

**Whenever Damelin offers training towards a programme that will be awarded by another provider or institute, it is called an Agent Programme. In the case of an Agent Programme, Damelin registers the learners, provides tuition and conducts internal assessments. External examinations with the agent body will result in learners receiving the certificate from them.
Admission Requirements
Knowledge, comprehension and application of the English language at NQF 2/Grade 10 or equivalent
Knowledge, comprehension and application of Mathematical Literacy at NQF 2/Grade 10 or equivalent
Knowledge, comprehension and application of a South African 2nd language at NQF 2/Grade 10 or equivalent
No prior accounting knowledge is required
Additional Costs
Learners are expected to make provision for the following item: Event Planners' Toolkit, subject to quote from suppliers.
Additional assessment fees may be applicable. Refer to Academic Fee Schedule.
Read More
Programme Outline
Bookkeeping to Trial Balance
Source documents
The rules of double entry
Subsidiary journals
The general ledger
Bookkeeping for different inventory systems
Bank and creditors' reconciliation
Payroll and Monthly SARS
Recording business financial transactions
Revise the manual monthly bookkeeping function
Introduction to payroll
The Basic Conditions of Employment Act as well as basic business ethics
Ethics and the registered Tax Practitioner
Completing the payroll function from a bookkeeping perspective
Completing the SARS payroll returns (EMP201, IRP5, IT3a, IRP501)
Completing the VAT201 return
Statutory registrations
Computerised Bookkeeping
Basic PC concepts
Working with Windows
Working with the Internet and Microsoft Internet Explorer and Microsoft Outlook
Working with MS Excel
Working with MS Word
Working with MS PowerPoint
The monthly bookkeeping function on MS Office
The monthly bookkeeping function on a computerised accounting package (PASTEL)
Business Literacy
Key principles of effective communication in the workplace
Business writing skills
Spoken communication
Work readiness
Business calculations: fractions, decimals, integers, percentages, ratios, proportions, equations, interest rates, measurements, shapes
Workplace Learning
This programme does not include a Workplace Learning Component