Higher Certificate | Full-Time and Part-Time
SAQA ID
67293
NQF
Level 5
Credits
145
On successful completion of the programme, graduates will be able to seek positions in the field of PC Engineering. Students will have a broad knowledge of ICT principles and fundamental knowledge of digital electronics that can be used to set up computers and networks.
The purpose of the Higher Certificate in PC Engineering is to equip students with effective and practical business-oriented IT skills so that they will be able to make a constructive contribution in the workplace. The qualification aims to provide Students with the opportunity to specialise in particular business and technical options. Students will be taught to effectively use computers and set up networks.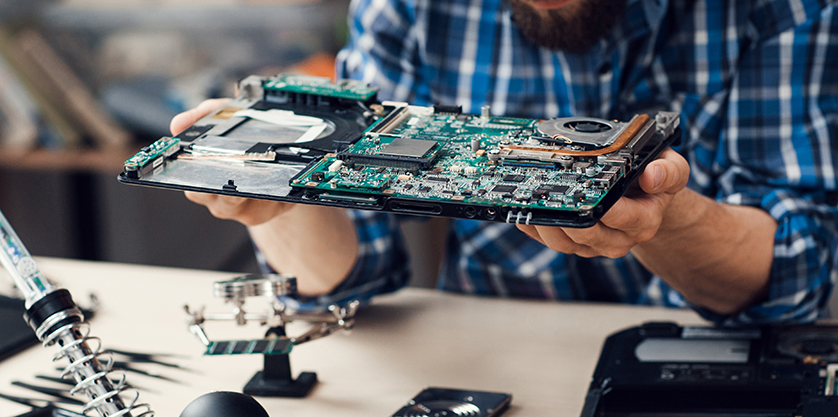 How much will
it cost?


Select a campus
*Not all programmes are offered at all campuses.
Diploma in Human Resource Management
Duration
The programme duration is 1 year full-time and tuition is face to face. Damelin tuition is scheduled per campus. Programmes are offered during the week on a full-time and part-time basis. Part-time tuition is scheduled as per the stipulated planner.
Career fields
Students can pursue a career in the following fields:
Network Administration
Data Processing
Web Development
PC Support
Systems Analysis and Design
Certification
On successful completion of the programme, the student will receive a Higher Certificate in PC Engineering.
Admission Requirements
A National Senior Certificate (NSC) with Higher Certificate endorsement, or
A National Certificate Vocational (NCV) at NQF Level 4 with Higher Certificate endorsement, or
A Senior Certificate (SC), or Amended Senior Certificate (ASC), or
An equivalent international school-leaving certificate / foreign secondary qualification on an NSC level, or
Age Exemption (23 years or older):

At least five years post-Secondary School experience in the field in which the student wants to study and
Proof of English language proficiency and
Senior Certificate or equivalent

Mature age applicants, 45 years and older without a school leaving qualification, may apply for conditional exemption
Read more
Syllabus
Semester 1
Credits
Semester 2
Credits
Computer Systems Maintenance
Data Communications and Networks
Basic Electronics and Digital Electronics
Total Credits for Programme: 145