Certificate | Full Time
SAQA ID
67463
NQF
Level 4
Credits
140
The FETC: Human Resources Management and Practices Support qualification at NQF Level 4 will skill learners in performing administrative duties related to human resource management and practices; supporting the implementation of procedures and systems related to human resource management and practices; strategic planning for human resources; the acquisition, development and utilisation of people; the establishment and improvement of labour and employee relations; staffing compensation and administration; managing information related to human resources; responding to queries on organisational procedures related to human resources; a basic understanding of people dynamics and impact in the workplace; a basic understanding of the functioning of business and the role and contribution of individuals within organisation's; and identify strengths and areas for self-learning.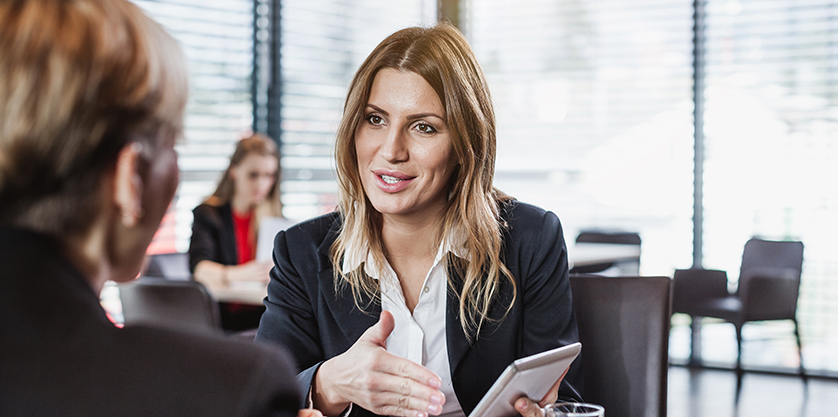 How much will
it cost?


Select a campus
*Not all programmes are offered at all campuses.
Damelin-FET-Main-2019 National Certificate: Small Business Management (ICB)
Duration
1 year, full-time study based on the NQF notional hours.
Career fields
The learners who complete the qualification could pursue a career as a:
Human Resources Office
Human Resources Administrator
Human Resources Personnel Manager
Certification
Upon successful completion of the programme, learners will receive a Damelin results letter outlining the unit standards covered and if the PoE is found competent, Damelin will apply to SABPP for the Further Education and Training Certificate: Human Resources Management and Practices Support: SAQA ID 67463 (Credits 140) certificate.
Admission Requirements
Knowledge, comprehension and application of the English language at NQF 3/Grade 11 or equivalent
Knowledge, comprehension and application of Mathematical Literacy at NQF 3/Grade 11 or equivalent
Knowledge, comprehension and application of a South African 2nd language at NQF Level 2/Grade 10 or equivalent
Knowledge, comprehension and applicatio of Computer Literacy at NQF Level 3/Grade 11 or equivalent
Admission may be subject to an interview with an academic staff member.
Additional Costs
Learners are expected to make provision for the following item: Event Planners' Toolkit, subject to quote from suppliers.
Additional assessment fees may be applicable. Refer to Academic Fee Schedule.
Read More
Programme Outline
Human Resources Management
Apply basic business concepts
Assess legal contracts for business
Represent stakeholders in consultations and discussions on matters that arise at shop floor level
Work as a project team member
Industrial Psychology
Explain the fundamentals of the concept of 'wellness'
Explain the need for wellness awareness programmes
Apply knowledge of HIV/AIDS to a specific business sector and a workplace
Training and Development
Recruit and select candidates to fill defined positions
Induct a new employee
Perform one-to-one training on the job
Manage individual and team performances
Labour Relations
Demonstrate understanding of employment relations in an organisation
Participate in the implementation and utilisation of equity related processes
Analyse the skills development legislation and apply it in the workplace
Computer Skills
Concepts of Information and Communication Technology (ICT)
Using the Computer & Managing Files
Word Processing
Spreadsheets
Presentation
Web Browsing and Communication (Internet & email: Outlook)
Fundamentals
English 1st language – Level 4
South African 2nd language – Level 3
Mathematical literacy – Level 4
Workplace Learning
This programme includes a compulsory Workplace Learning component. Workplace learning provides important opportunities for professional and personal growth. It addresses specific competencies identified for the acquisition of the qualification, which relates to the development of skills that will make the learner employable and will assist in developing his/her personal skills.