This programme is designed to introduce learners to the fast growing broadcast industry. Successful learners are able to demonstrate specialised skills and techniques such as performing in front of various media and using their voices as effective communication tools in a professional manner.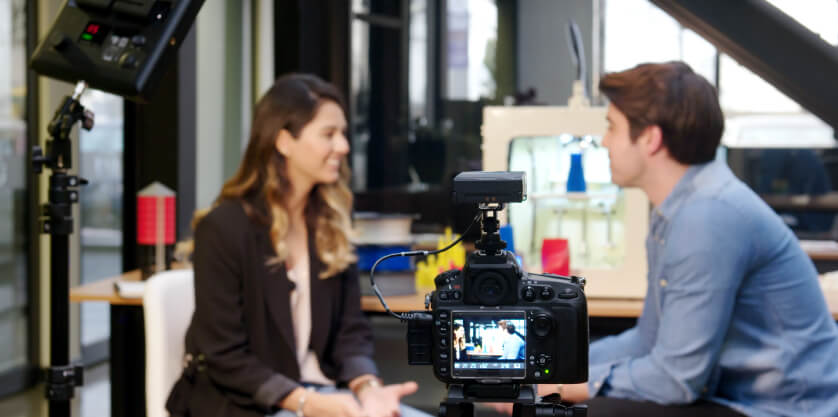 How much will
it cost?


Select a campus
*Not all programmes are offered at all campuses.
Diploma in Human Resource Management
Duration
1 year full-time study according to certificate requirements.
Career fields
With this programme, successful learners could pursue a career as a:
Television Presenter
Radio Presenter
Continuity Radio Presenter
Voice Over Artist
Dubbing Artist
News Anchor
Certification
Upon successful completion of the programme, the learner will receive the Damelin TV and Radio Presenting Certificate.
Admission Requirements
Knowledge, comprehension and application of English language at NQF 3/Grade 11 or equivalent.
Knowledge, comprehension and application of Mathematical Literacy at NQF 3/Grade 11 or equivalent.
Admission may be subject to an interview with an academic staff member.
Additional Costs
Learners are expected to make provision for additional items such as wardrobe and hair products. A media learner pack consisting of make-up and digital video tapes, subject to supplier quotation. A list will be provided by the local Damelin Campus.
Additional assessment fees may be applicable. Refer to Academic Fee Schedule.
Read More
Programme Outline
Radio Broadcasting
Formal equipment and elements in radio studio are investigated
Meanings in radio production are explained
Appropriate theoretical models to analysing radio forms are investigated
Television Studio Production
Knowledge of preparation in a television studio is investigated
Processes and skills to present on television is demonstrated and applied
Radio Studies
Quiz and light entertainment programmes on radio are investigated and evaluated
Planning and produce two programmes within the genres of quiz and light entertainment
Media Project
Media projects are identified, devised, negotiated and agreed upon
Project specifications are generated
Media Industries
Local government organisations governing media industries are investigated
Television Documentary
Characteristics of a documentary are identified
Principles of creating a documentary are discussed
Fundamentals
English 1st language
South African 2nd language
Mathematical literacy
Workplace Learning
This programme includes a compulsory Workplace Learning component. Workplace Learning provides important opportunities for professional and personal growth. It addresses specific competencies identified for the acquisition of the qualification, which relates to the development of skills that will make the learner employable and will assist in developing his/her personal skills