This programme is designed to introduce learners to the multimedia industry. Successful learners are able to demonstrate specialised skills and techniques such as developing a design concept from conceptual stage through to a final product and generating images using different software applications.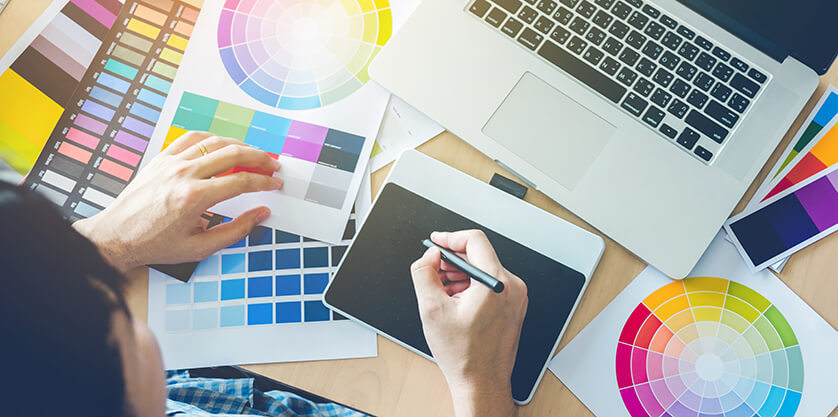 How much will
it cost?


Select a campus
*Not all programmes are offered at all campuses.
Damelin-FET-Main-2019 National Certificate: Small Business Management (ICB)
Duration
1 year full time study according to certificate requirements.
Career fields
Learners could pursue a career as a:
Junior Graphic Designer
Junior Advertising Agent
Certification
Upon successful completion of the programme, the learner will receive the Damelin Media Design and Technology Certificate.
Admission Requirements
Candidates accessing this qualification should demonstrate their ability to read, analyse and reflect on study material at least on NQF Level 3. Candidates should be able to demonstrate:
Knowledge, comprehension and application of Language at NQF Level 3/Grade 11 or equivalent.
Basic knowledge, comprehension and application of Mathematics at NQF Level 2/Grade 10 or equivalent.
Additional Costs
Learners are expected to make provision for additional items such as colour printing and stationery, Various digital media such as a flash disk, CDs, DVDs, A3 portfolio bag and art utensils.
Additional assessment fees may be applicable. Refer to Academic Fee Schedule.
Read More
Programme Outline
Computer Applications Design
Effective use and application of Photoshop
Effective use of CorelDraw and Illustrator
Drawing Techniques
Operate a computer and software systems to create, manipulate and automate sound
Graphic communication 
Creative process and techniques
Factors of design
Role of a designer in industry
Design Principles
Basic design is used to develop corporate identity 
Basic typographic and design techniques 
Marketing 
Marketing environment and trends
Applying marketing principles and market research tools
Entrepreneurship
Creativity and entrepreneurship
South African business environment 
Fundamentals
English 1st language
South African 2nd language
Mathematical literacy
Workplace Learning 
This programme includes a compulsory Workplace Learning component. Workplace Learning provides important opportunities for professional and personal growth. It addresses specific competencies identified for the acquisition of the qualification, which relates to the development of skills that will make the learner employable and will assist in developing his/her personal skills.