National Qualification | Full-Time and Part-Time
SAQA ID
96416
NQF
Level 7
Credits
360
Learners meeting the requirements of the Bachelor of Applied Social Sciences will be positioned to assume entry-level responsibilities within a chosen area of service provision specialisation enabling a valuable contribution to society, by means of the provision of community services through the integrated use and application of Social Science based theory and practice.
Furthermore, individuals who successfully complete the qualification will be positioned to further their learning in other aspects of the broader Social Sciences discipline areas from a vantage point of a solid foundational understanding of the structures, operations, and legislative framework specific of the broader social and community support services environment.
The qualification thus aims to provide individuals working in or interested in working in the field of Community Service with the knowledge, skills and competencies, expected of individuals functioning in areas where applied Social Science skills and competencies with related skills sets will support employment.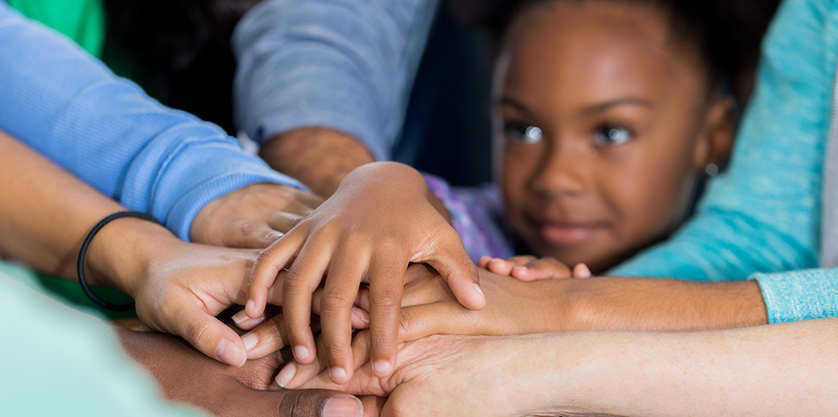 How much will
it cost?


Select a campus
*Not all programmes are offered at all campuses.
Bachelor in Applied Social Science Community Service
Duration
The programme duration is 3 years on a full-time basis, or 4 years on a part-time basis. Tuition is face to face and is scheduled per campus. Programmes are offered during the week on a full-time and part-time basis. Part-time tuition is scheduled as per the stipulated planner.
Career fields
Students can pursue a career in the following fields:
Social welfare services support work
Social auxiliary work
Children and Youth Care work
Care giver services
Community service work by means of involvement in NGO structures
Community based project work supporting the provision of services to the elderly, terminally ill and the frail
Community development and related project work
Social services administration, for example in organisations such as SASSA
Certification
On successful completion of the programme, the student will receive a Bachelor of Applied Social Sciences Degree.
Admission Requirements
A National Senior Certificate (NSC) with Degree endorsement, or
A National Certificate Vocational (NCV) at NQF Level 4 with Degree endorsement, or
A Senior Certificate (SC), or Amended Senior Certificate (ASC), or
An equivalent international school-leaving certificate / foreign secondary qualification on an NSC level, or
Age Exemption (23 years or older):

At least five years post-secondary school experience in the field in which the student wants to study and
Proof of English language proficiency and
Senior Certificate or equivalent

Mature age applicants, 45 years and older without a school leaving qualification, may apply for conditional exemption
Mathematics or Mathematical Literacy and English at NQF level 4 or equivalent
Foreign Students whose first language is not English, may be required to provide proof of proficiency in English prior to admission to the programme
Read more
Year 1: Compulsory Subjects
Semester 1
Credits
Semester 2
Credits
Communication 1*
10
Communication 2*
10
Sociology 1*
20
Business Ethics*
10
Psychology 1*
20
Project Management 2*
10
Social Policies and Regulation Framework
10
Sociology of Families
15
**End User Computing
5
Principles of Community Development
10
Total Credits
65
Total Credits
55
Total Credits Year 1: 120

**Students will be given an opportunity to complete the EUC entrance exam. Should a student pass the exam they will be exempted from attending tuition for this module and credits will be awarded.
Semester 1
Credits
Semester 2
Credits
Sociology 2*
20
Project Management 2
10
Psychology 2*
20
Research Methodology
15
Quantitive Techniques
10
Human Rights and Social Advocacy
10
Public Policy Analysis
15
Elective Semester 2
10
Total Credits
75
Total Credits
45
Total Credits Year 2: 120
Community Development
Community Service Administration and Management
Palliative Care
Community Development Practices and Models
Human Resources Management
Primary Health Care Principles and Practice 1*
Sustainable Development (Economic, Social, Environmental)
Business Management and Administration
Primary Health Care Principles and Practice 2*
Semester 1
Credits
Semester 2
Credits
Sociology 3
20
Applied Enviromental Science (Sustainable Development)*
15
Psychology 3
20
Mediation and Conflict Management
10
Diversity Management
10
Workplace Integrated Learning (Project)
15
Elective (Semester 1)
15
Elective (Semester 2)
15
Total Credits
65
Total Credits
55
Total Credits Year 3: 120
Community Development
Community Service Administration and Management
Palliative Care
Project Monitoring & Evaulation
Financial Management for Non-Financial Managers
Primary Health Care Principles & Practice 3
Financial Management for Non-Financial Managers
Information Management and Administration
HIV/Aids and Terminal Illness Support and Care
Organisational Management
Home Based Hospice and Palliative Care